GOTRAX®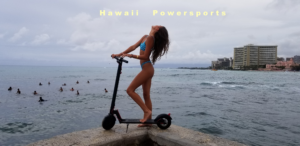 The GOTRAX® electric foot kick scooter is now available in the state of Hawaii at Hawaii Powersports.
This fantastic folding electric commuter scooter is the rave across the planet and Hawaii Powersports is the state of Hawaii's only authorized GOTRAX® electric kick scooter dealer.
Uses  include work commuting, getting around your school campus or just cruising the sights of Hawaii! It easily folds, so take it on a bus, train or tucked it under your work desk.
Go Green and buy your GOTRAX® electric foot kick scooter today from your official GOTRAX® dealer – Hawaii Powersports.
Showing the single result
Showing the single result